Spark Plug Replacement near Ann Arbor, MI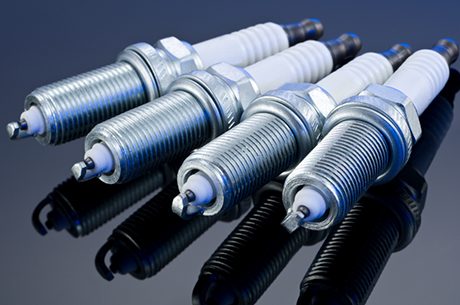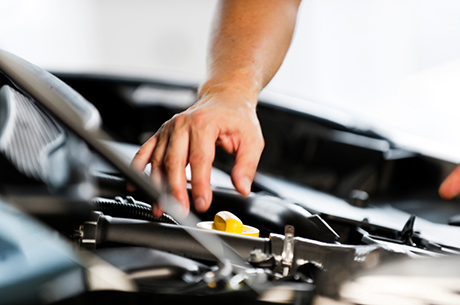 Like keeping up with scheduled oil changes and battery checks, there are plenty of other facets of your car that need to be inspected and often replaced to ensure it running as smoothly as possible, and running for longer. One part of your engine that needs to be tended to are your spark plugs, because it relies so heavily on them. At Dan Pfeiffer Automotive, our Service Team can inspect and detect if your spark plugs need to be switched out. Schedule an appointment today!
What is the Purpose of a Spark Plug?
If your car seems to be running louder than usual, or does not feel as smooth when accelerating, your spark plugs may be telling you they need to be looked at. As the name of the plug suggests, spark plugs assist in the ignition of the engine which aid in the acceleration and fuel economy of your car. While we recommend that you check your Owner's Manual of your vehicle for a specific range, spark plus generally last for about 30,000 miles.
Warning Signs
There are a handful of obvious signs that your car may be on the fritz with a poor set of plugs. Because spark plugs have to do with the ignition of the engine, the indicators tend to make themselves apparent when you start your car. If your ride takes a little longer to come to life or if it backfires, the spark plugs may be the problem. Another way to tell if they need replacing is when the engine tends to rumble a little rougher than normal. If you own a sports or performance car, and your acceleration rates are on the higher side, it is suggested to get your spark plugs replaced more often.
Our Services
If you've experienced any of these symptoms, we highly recommend that you take your vehicle in as soon as possible. Because the spark plugs are a crucial part of your engine, it is best to have a trained mechanic to take a look. We assure you that we will treat your car with the utmost care! You can even set up an appointment from the comfort of your own home. All you need to do is head over to our website and click Schedule Appointment which is located under our Service tab.
At Dan Pfeiffer Automotive, let us assist your spark plug replacement near Ann Arbor, MI. While you're here, let us service you with any other maintenance needs your car may have. We're located at 2424 28th Street SE in Grand Rapids, MI.
Testimonials
Experience was great
2-17-2020
They take care of their customers
2-12-2020
Definitely recommend
2-12-2020
Honest
1-28-2020
Went far past above and beyond!
1-16-2020
The best!
1-15-2020
Great!
1-6-2020
Customer service was just excellent
11-19-2019
Highly recommend!
10-25-2019
Thank you!
10-18-2019
Very happy!
8-14-2019
Exceptional Experience!
8-6-2019
Great Place!!!
7-16-2019
Great Customer Service!
7-13-2019
Best car buying experience we've ever had!
7-3-2019
Honest!
7-3-2019
Extremely pleased!
6-20-2019
Very Understanding!
5-22-2019
Very Happy!
5-13-2019
Appreciate the Service!
4-26-2019
Read More
Service Department Hours
616-949-7800
| | |
| --- | --- |
| Monday | 7:30 am - 6:00 pm |
| Tuesday | 7:30 am - 6:00 pm |
| Wednesday | 7:30 am - 6:00 pm |
| Thursday | 7:30 am - 6:00 pm |
| Friday | 7:30 am - 6:00 pm |
| Saturday | 8:00 am - 3:00 pm |
| Sunday | Closed |