Air Filter Replacement Service in Grand Rapids, MI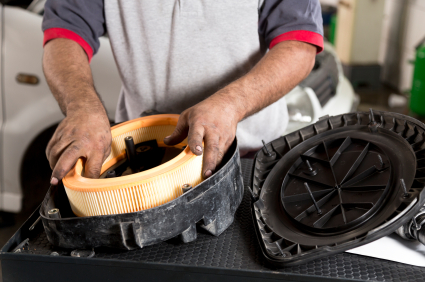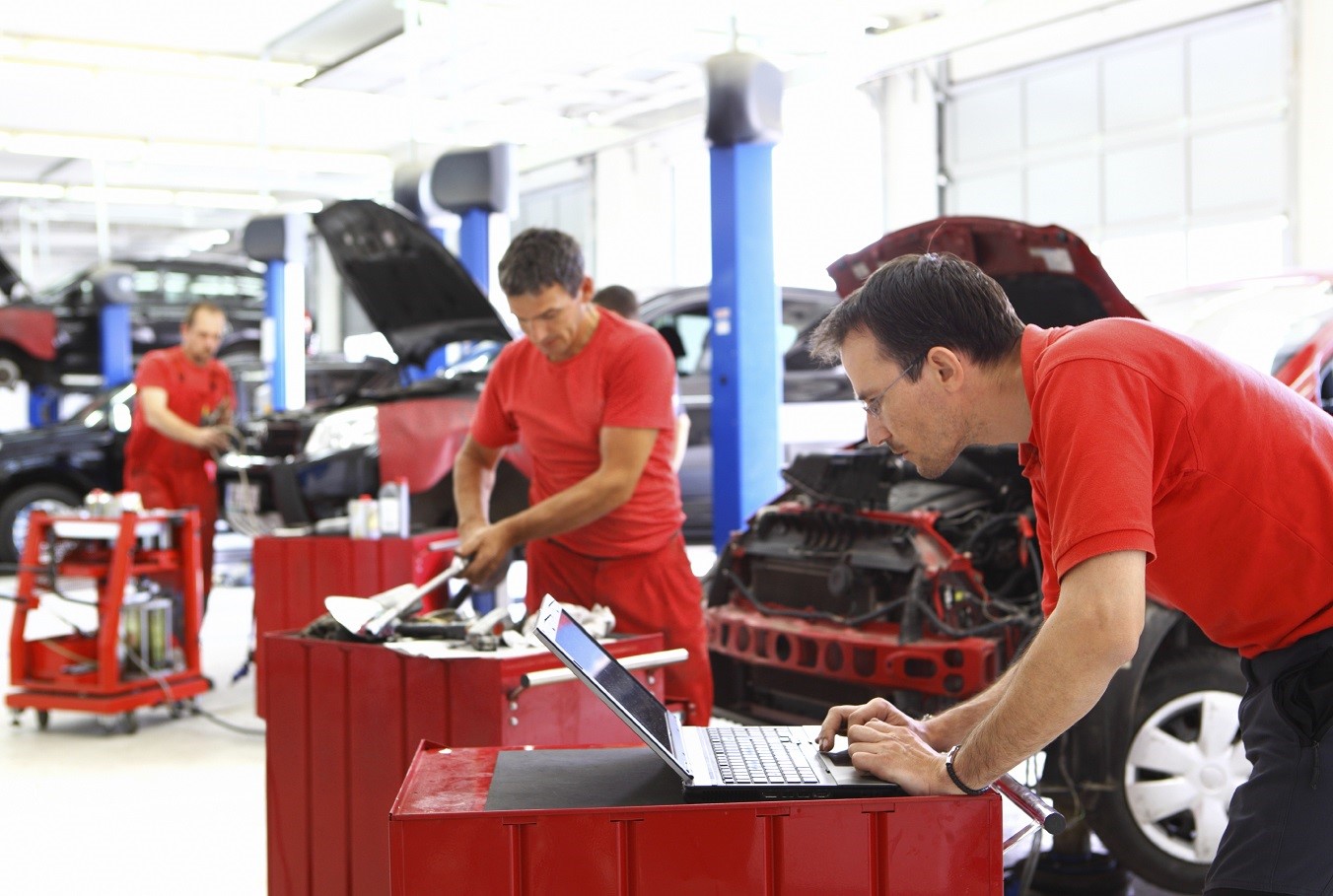 If you're trying to keep your vehicle running as long as possible, every single maintenance counts. One particular service that's vital for your engine is an air filter replacement. If you can't recall the last time you've had this service performed, it might just be time to visit Dan Pfeiffer Auto Group.
What is an Air Filter?
An engine's air filter serves much the same purpose as a disposable coffee filter. When you brew a fresh pot, you expect that only clean coffee is going to make it through, so that when you take a sip in the morning, you're not surprised by a mouthful of grit. Your engine needs fresh air to properly run, but—much like you—it might have some issues if gunk gets in as well. To ensure that your engine executes the combustion process, you need a relatively new air filter. Much like when you make coffee, eventually a filter becomes too old and too used to keep doing its job.
When to Replace an Air Filter
If your air filter has become saturated with everything it's kept out of the engine, your vehicle will become unable to pull in the proper amount of oxygen it needs. This results in a number of signs that you might begin to notice. The first of these is right when you go to start your vehicle. If your engine misfires, it shows that it's lacking one of the necessary prerequisites to start. If you pay particular attention to your vehicle, you'll also notice that it runs less efficiently, providing you with reduced horsepower and a lower fuel economy than normal. Finally, you might even start to smell gasoline when starting your engine, which shows that fuel isn't being burnt properly. To avoid all of these, aim to replace yours every three years, or somewhere between 15,000 and 30,000 miles.
Service
If you've decided that it's time to perform this quick maintenance, you can schedule an appointment online using our convenient form! Afterwards, all that's left is to show up to our service bay at the appropriate time. You'll be able to kick back and relax in our lounge while we quickly swap in a brand new filter. Since we'll have your hood popped, we'll also take a quick glance at other important components to see if you could use any other maintenance. If we spot something that needs work, we'll let you know and see if you'd like to knock out multiple important repairs in a single visit.
With Dan Pfeiffer Auto Group on your side, it's easy to keep your ride running smoothly. Before you come in for your air filter replacement service in Grand Rapids, MI, be sure to browse through our Service Specials for any great deals!
Sales - 28th Street Hours
616-949-7800
| | |
| --- | --- |
| Monday | By Appointment |
| Tuesday | 9:00 am - 6:00 pm |
| Wednesday | 9:00 am - 6:00 pm |
| Thursday | 9:00 am - 6:00 pm |
| Friday | 9:00 am - 6:00 pm |
| Saturday | 9:00 am - 4:00 pm |
| Sunday | Closed |
Testimonials
Experience was great
2-17-2020
They take care of their customers
2-12-2020
Definitely recommend
2-12-2020
Honest
1-28-2020
Went far past above and beyond!
1-16-2020
The best!
1-15-2020
Great!
1-6-2020
Customer service was just excellent
11-19-2019
Highly recommend!
10-25-2019
Thank you!
10-18-2019
Very happy!
8-14-2019
Exceptional Experience!
8-6-2019
Great Place!!!
7-16-2019
Great Customer Service!
7-13-2019
Best car buying experience we've ever had!
7-3-2019
Honest!
7-3-2019
Extremely pleased!
6-20-2019
Very Understanding!
5-22-2019
Very Happy!
5-13-2019
Appreciate the Service!
4-26-2019
Read More